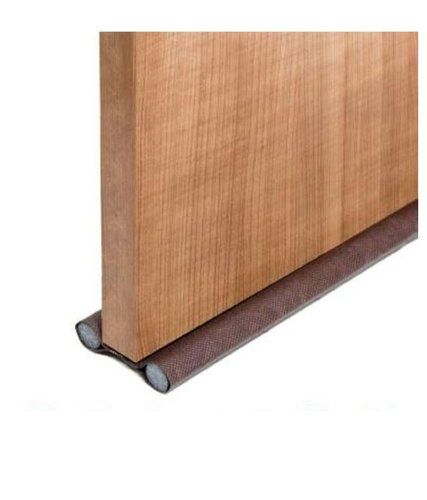 A door guard by a Home Door Guard Manufacturer is a tiny but necessary item. It plays a big role in our everyday lives. This straightforward yet useful equipment has several advantages, from safeguarding walls and furnishings to boosting convenience and safety.
We will discuss the many benefits of door guards in this post. We will learn why they are a useful addition to any house or workplace.
Avoids Furniture and Wall Damage
The capacity of door guards to avoid damage to walls and furniture is one of its main advantages. You may prevent the doorknob or door handle from crashing into the wall by putting a Home Door Guard.
This safeguard keeps the appearance and condition of your living or working environment. It ensures that your walls, furniture, and door handles stay scratch-free.
Preventing Noise Disturbances
Door guards by a Home Door Guard Manufacturer also assist in minimising noise disruptions brought on by slammed doors. These guards' rubber or silicone construction absorbs impact and reduces loud noise that results from a door closing firmly. This is especially useful in places where it's important to maintain peace, including businesses, libraries, and homes with sleeping kids.
Improves Safety
The ability of door guards to increase safety is another important benefit. These guards shield people, especially children and pets. They could be in danger of becoming trapped within a room by stopping doors from unintentionally closing and locking. Door guards provide security and lessen the chance of mishaps or injury by keeping doors open.
Suitable for Unloading and Moving
Moving furniture, appliances, or other large things in and out of rooms is made easier with door- guards. They make it easier to manoeuvre by maintaining an open pathway by keeping the doors open.
Door guards eliminate the need to constantly open and close doors. This saves time and effort while moving furniture around your house or during a move.
Simple to Set Up and Use
Door guards are very simple to use and install. Most door stopper guards are made to be jammed behind the door, thus drilling or difficult installation are not necessary. Different door sizes may be accommodated by rapidly adjusting them to the correct height and position. Anyone may easily install and operate door guards because of this feature's user-friendliness.
Portable and Flexible
Door guards are extremely mobile and adaptable. They may be used for a variety of door designs, including interior and exterior doors and doors of varied thicknesses. Additionally, because of their portability and compact size, door stopper guards may be utilised in a variety of settings. These include hotels, dorms, and rental homes, offering reliable door safety wherever you go.
Cost-Effective
Compared to possible expenditures for wall repairs, furniture damage, or door replacement, door guards are a cheap alternative. Door guards are an affordable option for both households and businesses. They save you money in the long term by avoiding needless repairs or replacements.
Conclusion
A variety of advantages are provided by door guards, such as defence against wall and furniture damage, reduced noise, etc. You may enjoy a safer, quieter, and more comfortable environment while maintaining the integrity of your doors, walls, and furniture by installing door guards in your living or working area.